The Natural World - Page 6
All images on this page © the author.
Camera used: Minolta SRT-101.
---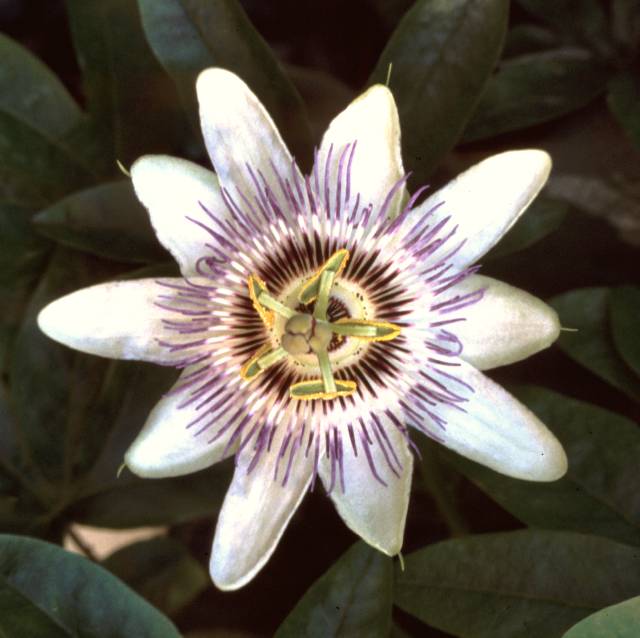 Passion flower. Managed to gather fruit off this plant (grown in the open in Fareham, Hampshire, England) later in the year.
The picture was taken on Fujichrome Velvia (RPV) using one of my Minolta SRTs and scanned using a Minolta Dimâge Scan Speed.

A 75-300mm macro zoom was used on a tripod mounted body for this shot.
---
Feel free to e-mail me with any comments and feedback.
---