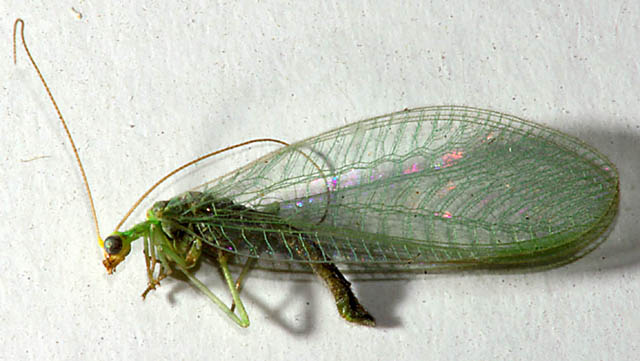 Lacewing that happened to expire on an open film storage folder
Konica/Minolta Dynax 7D with Minolta 100mm Macro D. RAW image converted to TIFF with Dimage Master and then re-sized and converted to JPEG.

A small remote flash as a side light was used, triggered by the camera's built in flash, through a 2x neutral density Cokin filter to prevent burn-out due to close range.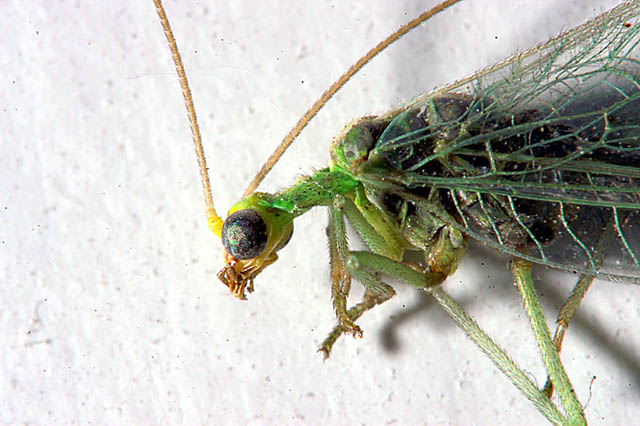 No this is not a digital enlargement from the first shot but rather one obtained using the lens combination shown below (on a Minolta Dynax 7 body), which comprises the Minolta 100mm macro D and an old Rokkor 55mm f1.7 (from a Minolta SRT 101) joined face to face using Cokin filter rings and a custom made clamp (thanks Dave, brother-in-law). This is a form of true Optical Zoom.

The picture of the lens combination below was taken with a Konica/Minolta Dynax 7D and 75-300mm using a 5600HSD flash unit with a Sto-Fen diffuser.