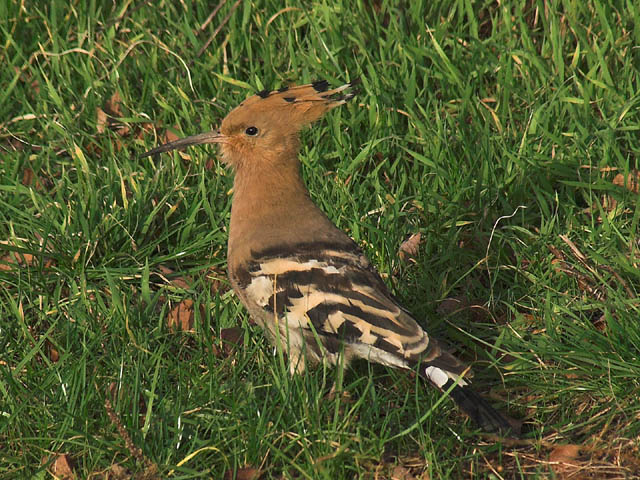 Hoopoe visitor at Gosport, Hampshire. England
These pictures were taken on Saturday 21st January 2006 at 2:47 pm. This Hoopoe has been seen around the area for about 4 weeks (some say since November last) at this time having probably arrived during a mild spell before Christmas 2005. Evidently it was at first taken for a woodpecker and raised little interest until correctly identified.

If you wish to hear the sound that a Hoopoe makes then visit British Garden Birds

Konica/Minolta Dynax 7D with 75-300mm Minolta zoom. RAW images converted to TIFF with RawShooter and then re-sized and converted to JPEG.