All images on this page © the author.
---
These pictures were taken at RNAS Yeovilton on September 29 2001 at a reunion open to all ex-Sea Vixen fliers, maintenance crews and partners. There were also some aviation enthusiasts in attendance.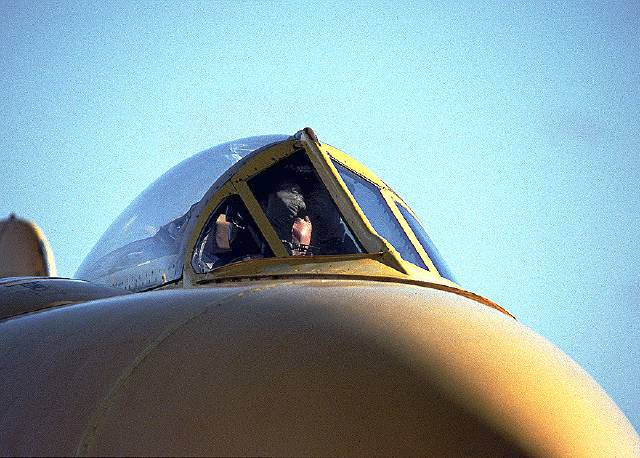 '"That low bright sun is sure making my life difficult!"
Dynax 7 and Sigma 50-500mm on Provia 400F at ISO 800, transparency scan at 710 dpi
Dan Griffith shielding his eyes from the sun whilst carrying out pre-flight cockpit checks. Dan put in a terrific display of flying that impressed even the FAA veterans. Practically his first stunt was a rapid climb and then a dive, towards the watching crowd, with a very low pull out. A pull out so late that I sensed those behind me edging back, they could not go far because of the FAA Museum at our backs, accompanied by much murmuring and uttering of oaths. Dan certainly knew how to throw that thing around the sky, pulling out all the stops. In a word 'brilliant'!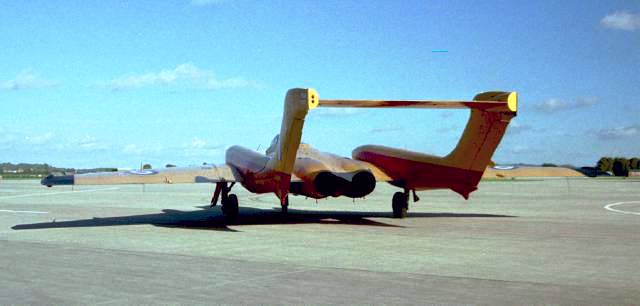 Watching crowd about to be 'sand blasted' and hot-air dried!
SRT 101 on Sensia, negative scan at 2820 dpi
At this point the veterans like myself (with the noise heat and burnt kerosene fumes beginning to make their presence known) were I am sure taking trips down memory lane. Being this close to the jet eflux of an aircraft, particularly a low slung one like the Sea Vixen, is an experience not easily forgotten. As those who had not 'been there before' were about to discover!

---
| | |
| --- | --- |
| Feel free to e-mail me with any comments and feedback. | |
---