Images from Ark Royal's Sixth Commission - Page 9
All images on this page © the author.
Camera used: Minolta SRT-101.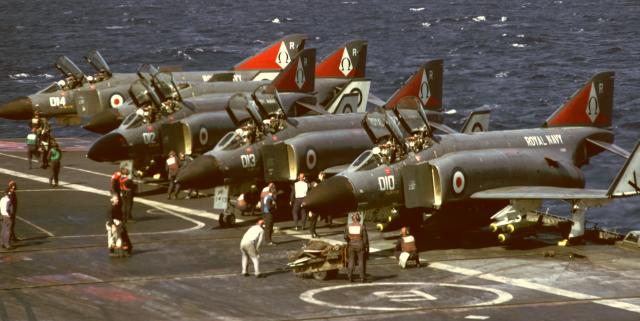 Above: 'The Range', bombing sortie manned and ready to trundle down to the cat's.

Left to Right: XV570 (014), not known, XV586 (012), XV569 (013), XV588 (010).

Clicking on the image will fetch a larger version (96Kb).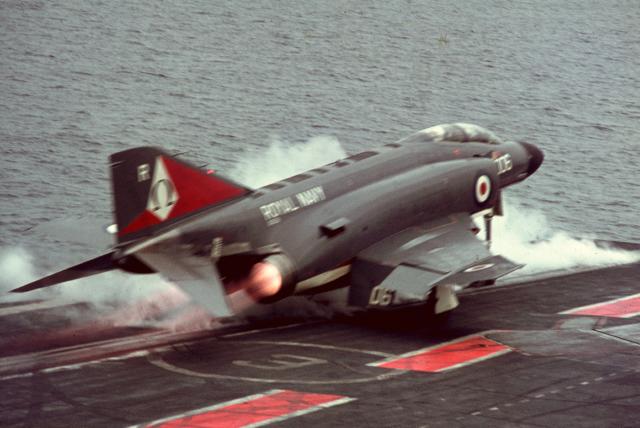 Above: Phantom XV591 006 being launched during Northern Wedding, Arctic 1970.

Slow shutter spead to give slight blurring was deliberate.
---
| | |
| --- | --- |
| Feel free to e-mail me with any comments and feedback. | |
---