Woodham's, Barry Island 038
All images on this page © the author.
Camera used: Minolta SRT-101.
---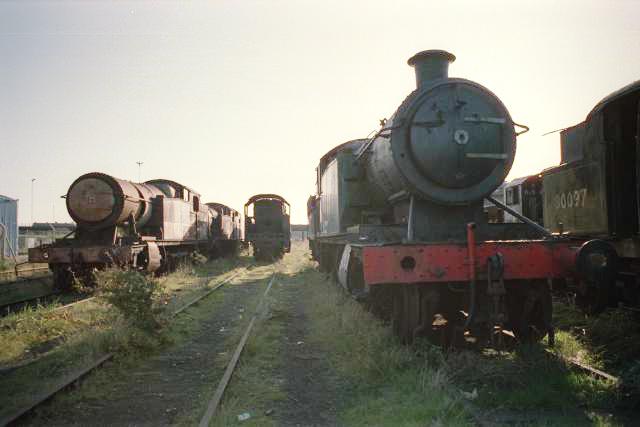 Predominant in this picture are the large GWR tank engines. The one in right foreground is probably a 42XX Class 2-8-0T, the one at left background is another similar engine or could be one of the enlarged 72XX 2-8-2Ts. There are more locomotives of similar type behind that at the left.
Both engines are of Churchward design having the distinctive square drop ends to the front buffer beams. The outside steam pipes of the locomotive on the left were added at a subsequent rebuild by Collett possibly at time of conversion to 2-8-2T.
---
| | |
| --- | --- |
| Feel free to e-mail me with any comments and feedback. | |
---