Before the Phantom F4K
Fleet Air Arm maintainers in the USA
---
These pictures have been sent to me over the 'net by George Barrass, who has been resident in Australia since the 1970's. Commentary by George Barrass with some minor editing from myself.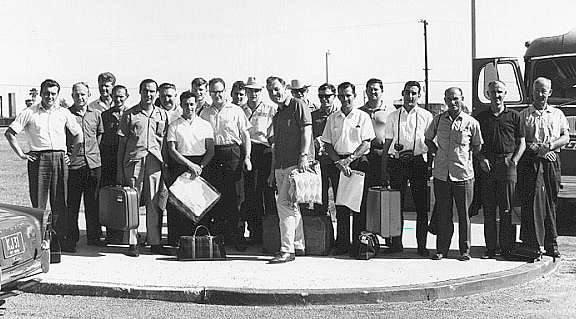 The full FAA & RAF crew in the USA (NAS Miramar).
Full RN crew in USA, [some of the more elderly gentlemen in the picture were RAF civilians doing the same courses]. The RN ones I remember are:

4th from right Cliff Howell, 6th from right me (George Barrass), 8th from right Roy Butcher [in big hat], 9th from right Wally Harwood (the big fellow in light trousers), 1st from left Jim Poore, 5th from left Roy Hayter, 7th from left Shorty Froud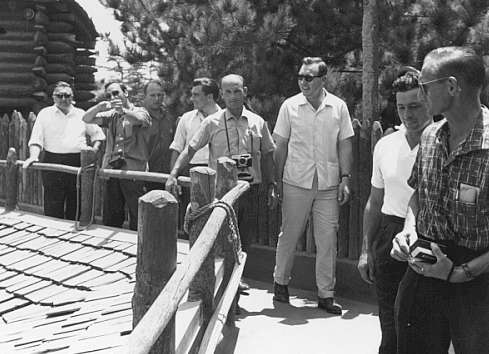 I just Hayte photographers!
[as viewed]

Shorty Froud 2nd right, Wally Harwood 3rd right. Roy Hayter 2nd left firing the bow.
Enjoying the fantasy trip.

From the left (as viewed) Wally Harwood and Jim Poore in front, Bob Sherwood posing in the sunglasses.

Acting the 'ape'.

Me (George Barrass), Shorty, an ape, and Jim Poore at San Diego zoo.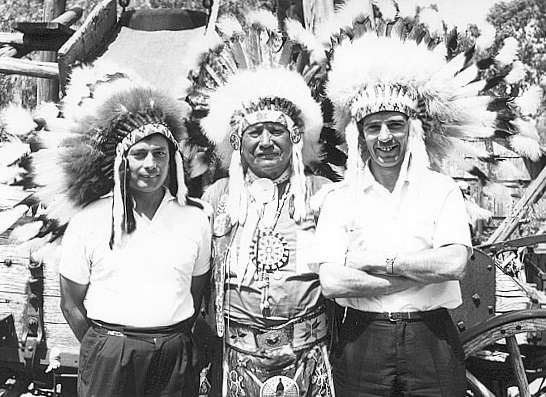 There are Chiefs and 'Chiefs'.
Shorty (Froud) at left and I (George Barrass) at right (as viewed) with a different kind of Chief.
---
Feel free to e-mail me with any comments and feedback.
---