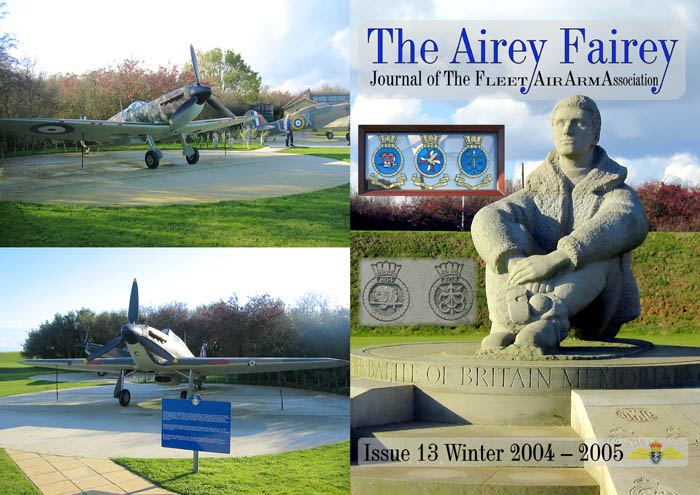 The Airey Fairey Issue 13 cover (above) is comprised of images from pictures taken by Solent Branch FAAA Standard Bearer John Grant at the Battle of Britain Memorial, Capel-le-Ferne, near Folkestone in November 2004.
The front cover, main picture, is of the memorial centre piece statue with insets of the badges of FAA Squadrons involved in the Battle of Britain. The upper inset being of badges depicted in a visitor's centre top-light window.
The rear cover depicts Spitfire and Hurricane replicas at Capel-le-Ferne.