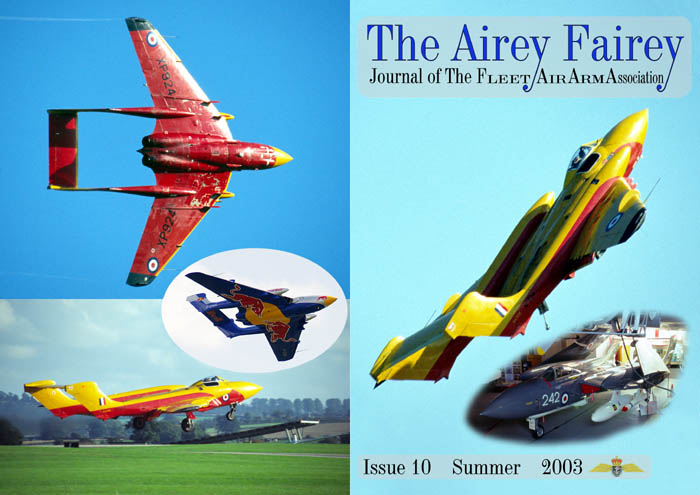 The Airey Fairey Issue 10 cover (above) uses as main pictures front and rear images of Sea Vixen D3 (ex FAW2) G-CVIX (XP924) taken whilst it was performing at Yeovilton in front of a crowd of Sea Vixen veterans, and enthusiasts, at 'The Sea Vixen 50' re-union on September 29th 2001.
The inset on the front cover is of XJ571 in The Southampton Hall of Aviation (now Solent Sky). XJ571 is one of the aircraft converted to FAW2 standard from FAW1.
The inset rear is of G-CVIX in Red Bull colours performing at the Southend Show in 2003 and taken by, and included with the permission of Rob Wilson. All other photo's by the author and editor.